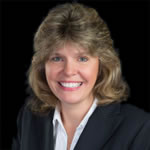 Michelle Wells brings over twenty years of experience in the fields of financial planning and investment management to her work at Darrow Wealth Management. Michelle has been with the company since 1988. She now leads the portfolio management and trading for the firm, as well as the operations and compliance.
Michelle is a savvy financial analyst with a deep tenacity for knowledge. She embraces a geopolitical perspective and believes in not overreacting to changing market environments.
With two kids out of college, a mortgage paid off and financial freedom on the horizon, Michelle understands the importance of good financial planning and saving for goals.  In her spare time, Michelle enjoys vacations on the Lake in NH, quiet evenings watching movies with her husband and walks in the woods with her best friend, Ms. Lucy, her rescue dog.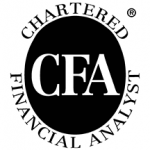 Michelle received her Bachelor of Arts in Economics and Finance degree, with Distinction, from Simmons College and also successfully completed a General Course of Studies specializing in Economics and Finance at the London School of Economics and Political Science in London, England. She is a Charter Holder of the Chartered Financial Analyst® (CFA®) designation and a member of the Boston Security Analysts Society and the CFA Institute.