Financial Advisor For Business Owners
Business owners and self-employed entrepreneurs require a unique set of financial planning strategies to meet their individual needs.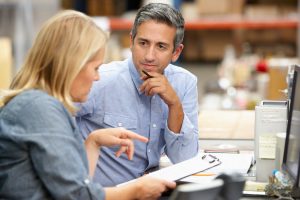 As a business owner, you have worked exceptionally hard to develop your idea and create a successful company. Once your company goes public or you sell it, you may find yourself with more wealth than you ever dared envisage for yourself and your family.
Darrow Wealth Management understands the challenges that the sudden acquisition of wealth can create. We have the experience to help you sort through the alternatives and create a comprehensive, strategic wealth management program factoring in the necessary tools to address your personal objectives today and in the future.
We can help you create estate and trust documents that integrate these factors into a logical plan, minimizing tax liabilities as well as building an estate and investment plan that is right for you and your family.
Wealth management for self-employed business owners
While every situation will be unique, there are a number of situations we frequently work to help our self-employed clients plan for or address:
Planning for the sale of a business
Managing cash flows including how to invest extra cash and juggle multiple financial goals
Retirement planning and income projections during retirement
Setting up and managing a 401(k) or SEP IRA retirement plan for your business
Simplifying and organizing your financial life with a cohesive financial and investment strategy
Working to develop a unified investment strategy based on your unique risk profile as a business owner
Evaluating your insurance coverage such as life and disability
Financial modeling and projections including the sale of the business
Working to help clients limit unnecessary exposure in the market by emphasizing diversification, discipline, and patience
Saving strategies to make the best use of cash flows and income
Tax-efficient investing and planning with tax consequences in mind
Helping ensure estate planning documents are kept up to date
Ongoing investment management from a fiduciary and fee-only financial advisor