Financial Advisor for Sudden Wealth
Darrow Wealth Management specializes in helping individuals expecting a sudden wealth event or windfall from company stock options during an IPO or acquisition, sale of a business, an inheritance, trust fund distribution, or other sudden wealth event. We'll work to help you develop a strategy to make the most of the windfall and develop an investment plan going forward.
Planning Before and Investing After a Liquidity Event or Windfall
A major liquidity event can transform your financial life. To maximize the opportunity, it's critical to get the right team of advisors in place before making an irreversible decision. Through an ongoing advisory relationship, we aim to help ensure you are well-positioned to meet your short and long-term goals.
Our team of Financial Advisors can work to help you:
Discuss how a windfall changes your goals and identify how to best utilize your new wealth in your financial plan or retirement plan
Decide on a strategy to best use the proceeds, including funding multiple goals and investment management services to help you diversify sudden wealth
Understand the tax implications of the windfall including options to reduce tax
Analyze different holding periods when developing a liquidation strategy, factoring in risk, cash needs, and taxes
Implement a multi-year diversification strategy through an ongoing wealth management advisory relationship
Consider different investment or trust vehicles to meet charitable or legacy objectives
Ensure existing strategies (estate, insurance, tax) are aligned with your post-windfall financial situation
Coordinate approach with your tax preparer and estate planning attorney
Our approach in navigating a sudden wealth event is customized based on your needs and the nature of the windfall. As you might imagine, the planning opportunities and considerations after receiving an inheritance from a parent is usually quite different from an employee with stock options during an IPO. Explore the types of sudden wealth events below for more information.
Types of Sudden Wealth Events
If you're expecting a lump sum from an inheritance, sale of a business, trust, or stock options after an IPO, you'll want to get a plan in place to best utilize your sudden wealth. An unexpected windfall can change your life.
You can only spend a dollar once, so it's important to have the support of a fiduciary financial advisor who will prioritize your goals and provide honest advice about what is – and isn't – financially feasible.
Sudden Wealth Management: Putting New Wealth to Work
Your planning needs will depend on the nature of your windfall and your overall financial situation. Darrow Wealth Management is a fee-only financial advisory firm and full-time fiduciary. We specialize in helping individuals after a sudden wealth event from an IPO, selling a company, or inheriting a trust fund.
By integrating financial planning with investment management, our goal is to help you build and grow your wealth. Learn more about our Wealth Management Services and how we may be able to help you.
Meet the Advisory Team
Our team of advisors have broad and deep experience and education in the fields of investment management and financial planning. Our advisors include a CERTIFIED FINANCIAL PLANNER™ professional, CPA, and Chartered Financial Analyst® designations. Learn more about the Darrow team of financial advisors.
Nationally Recognized Wealth Advisor in Stock Compensation
Selection of media appearances by Kristin McKenna CFP®, President of Darrow Wealth Management and a nationally recognized specialist in employee stock options and equity compensation.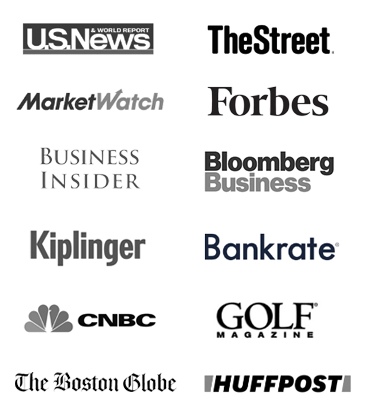 Publications above reflect media organizations that have quoted and/or published articles authored by Kristin McKenna and should not be misconstrued as a current or past endorsement of Kristin McKenna, Darrow Wealth Management, or any of its advisors. Please refer to the media page for more information and links to published works.
Sudden Wealth Advisors Related Articles
Is exercising stock options right before a company goes public a good idea? Employees with pre-IPO incentive or non-qualified stock options often wonder if they should exercise before the company goes public (perhaps during a final open window) or wait until after the IPO. Assuming you have the cash on